MUSE Program Brochure 2019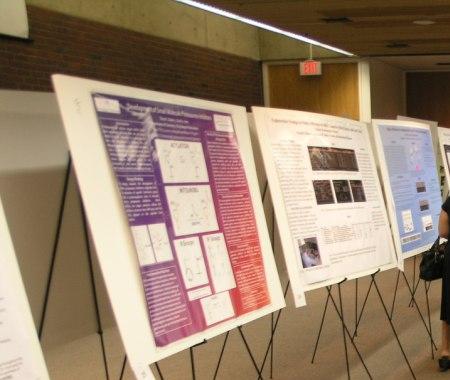 TCNJ undergraduate students spend eight weeks in residence at The College of New Jersey during the summer, conducting research or engaging in creative activity in mentored collaboration with TCNJ faculty. The program funds research stipends and on-campus housing for the students, and consists of a vibrant mix of ideas and projects in the Humanities, Arts, Social Sciences, Sciences, and in the professional disciplines of Engineering, Education, Business, and Nursing/Health/Exercise Science. MUSE includes a coordinated program of intellectual and social activities to build an exciting community of scholars that reaches across all academic disciplines.
MUSE 2020
Application is due February 3, 2020 by 11:59 PM via Qualtrics.  Students should be identified well in advance.
MUSE 2019
MUSE 2018
MUSE 2017
MUSE 2016
MUSE 2015
MUSE 2014
MUSE 2013
MUSE 2012
MUSE 2011
MUSE 2010
Sponsors
Many thanks to the following sponsors for generous current and past support of MUSE:
American Society of Plant Biologists
Bristol Myers Squibb
Garden Club of America
Merck & Co. & the American Association for the Advancement of Science
National Conferences on Undergraduate Research and the Lancy Foundation
National Science Foundation
National Starch Company
Pennsylvania Fish and Boat Commission
National Aeronautics and Space Administration
Research Corporation for Scientific Advancement
Petroleum Research Fund
Marshall University School of Medicine
Contact Us
Dr. Curt Elderkin, Director of Faculty-Student Scholarly and Creative Collaborative Activity, Biology Department, The College of New Jersey, P.O. Box 7718 Ewing, NJ 08628.  609-771-2819
fscollab@tcnj.edu